Ground-breaking Projects Spearheading Sustainable Agriculture in Africa.
In recent developments in African agriculture, five key projects were highlighted in a thematic session titled "Research and Innovation for smarter policies and technologies" at the 5th African Union (AU) – European Union (EU) Agriculture Ministerial Conference held on 30th June, in Rome. The projects – SustInAfrica, EWA BELT, SustainSahel, UPSCALE, and Soils4Africa – are leading the sustainable agriculture movement on the continent, implementing innovative strategies to increase production while maintaining strong support for local communities.
The showcased projects are employing innovative, agroecological strategies such as agroforestry and push and pull technology. All five presented their breakthrough methods of increasing agricultural productivity, resilience, and environmental sustainability in a time of global climate change. Such initiatives not only ensure higher productivity but also focus on long-term environmental sustainability and greater food sovereignty.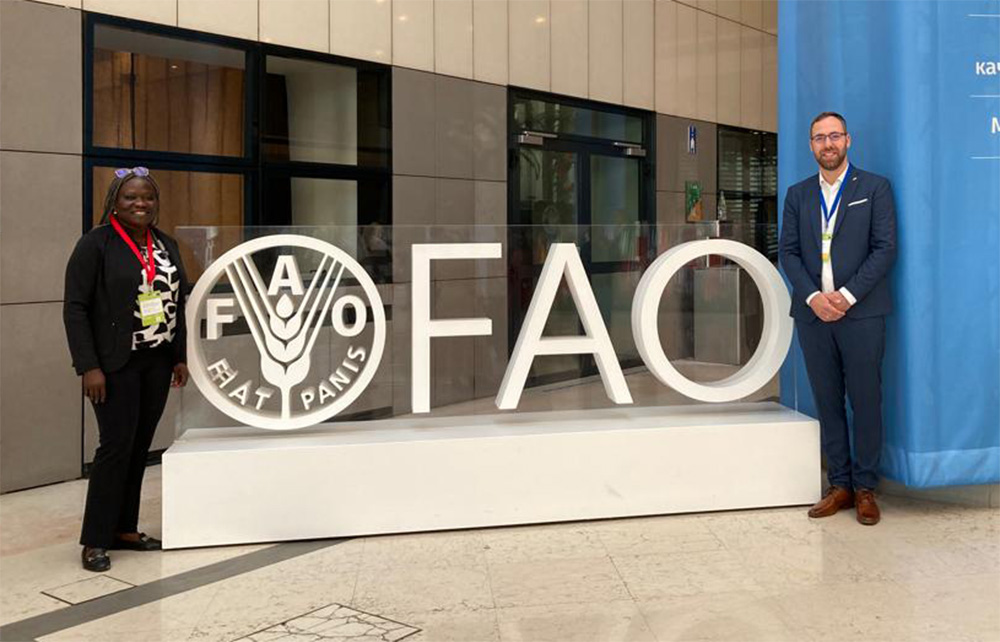 Of particular note, the Soil Information System for Africa (Soils4Africa) project received particular recognition. Led by Dr. Mary Steverink-Mosugu from ISRIC World Soil Information, the project highlighted its innovative approach towards creating a unified and enhanced soil information system that could significantly boost agricultural productivity across Africa. The project is making significant strides by creating a comprehensive and open database on African agricultural soils, aiming to improve soil management practices across the continent.
A noteworthy aspect from the conference was the clear call to action in the form of key recommendations running along three axes – mainstreaming agroecological practices, addressing barriers to sustainable innovations, and emphasizing training and dissemination of agroecological knowledge. The projects stressed on the need for harmonizing soil information systems, enhancing information exchange for climate-resilient agricultural practices, and improving coordination between donors, researchers, and strategies at regional and national levels. These pioneering efforts aim to create a robust foundation for overcoming knowledge bottlenecks in agroecology, boosting agricultural production, and achieving agri-food system resilience. The projects received widespread enthusiasm and support during the conference, setting the stage for promising advancements in African agriculture. The future of sustainable innovation in Africa looks promising, thanks largely to these ongoing projects' transformative actions.